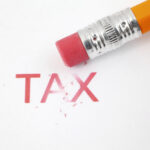 Welcome to my regular blog about this week's Talking Points meetings.
Call handling on the Agents Dedicated Line (ADL)
This meeting will provide an overview of ADL, including:
the services it provides
recent changes and the reasons for those changes
Friday       23 June    3pm to 4pm       Call handling on the ADL       Book now
Get involved
You can ask questions, either before the meeting to the email address below or on the day using the onscreen text box.
Talking Points are based on your suggestions and feedback, so, why not drop us an email at team.agentengagement@hmrc.gsi.gov.uk.
You can watch a selection of Talking Points recordings by going to the GOV.UK webpage Agent toolkits, digital meetings, webinars, e-learning and videos.