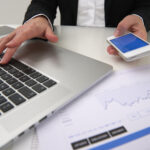 This week we are running a digital Talking Points meetings about Basis Periods.
Your basis period is the time period HMRC uses for tax and tends to be the same as your accounting period. We will look at the different rules applied to commencement years and the effect on a basis period when there is a change of accounting date and overlapping periods. We will also give some tips for dealing with a change from sole trader to partnership and vice versa.
If you would like to watch a recording of some previous meetings, please go to the GOV.UK webpage HMRC webinars, e-learning, email alerts and videos for businesses and agents
Get involved
You can ask questions, either before the meeting to the email address below or, on the day via the onscreen text box.
Talking Points are based on your suggestions and feedback. So, if you have a suggestion for a subject about the Talking Points why not drop us an email at team.agentengagement@hmrc.gsi.gov.uk.