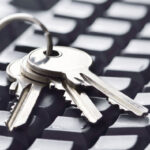 Want to avoid errors when completing your clients' tax returns? Well at this week's Talking Points meeting you can learn how using our detailed guidance.
The meeting will cover Agent Toolkits, which provides a very useful service for agents.
Fri‌day 12 M‌ay – 1‌pm to 2‌pm      Register now for this meeting
This popular meeting highlights the functionality and benefits of using Agent Toolkits and how they'll help you complete your clients' tax returns. We'll also be asking for your feedback on toolkits to develop the service further. This is your opportunity to have your say.
Join us to discover the tools you need to get things right