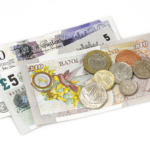 Tomorrow, as part of our regular digital Talking Points meetings, we will be running a session on the Common Reporting Standard.
Charities and the Common Reporting Standard:
Wed‌nesday 3 M‌ay - 1‌pm to 2‌pm        Register now for this meeting
This meeting will cover reporting obligations for UK charities that are in place to tackle offshore tax evasion. Your charity, or a charity you advise, may benefit from this session which is being led by HMRC experts.
If you have missed any of our previous Talking Points meetings, you can watch the recordings on GOV.UK.