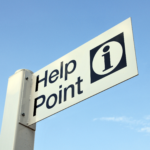 The latest edition of Agent Update, issue 59, has just been published and contains a lot of information you will find very useful. It includes how HMRC is tackling VAT fraud by overseas sellers, the revised Company Tax Return form CT600 and how PAYE is changing.
We also have the responses to some of the consultations including Hidden Economy and details of the Student Loan repayment thresholds.
You will find the latest news from Working Together and the weekly Talking Points meetings that you can sign up for and view recordings.
You can request an email reminder when the latest publication of Agent Update is published, so you don't miss out on receiving a lot of information in one place.