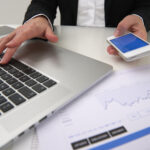 This week our Talking Points meeting is focusing on Companies House.
Companies House – our road to 99% electronic enablement of all possible accounts types:
Wed‌nes‌day 17 M‌ay - 10.30‌am to 11.30‌am    Register now for this meeting
This meeting will discuss the ways electronic enablement has been carried out and what is needed in order to achieve this goal.
The requirement to file accounts is one of our biggest transactions. The accounts of a company are also of great interest to the public, who wish to deal with a company and want to be able to review its accounts.
The digitisation of all accounts filings is an important step in improving our services. The focus of this meeting is to digitally enable those types of accounts which currently have to be filed on paper.
The ambition is to have enabled digital filing options for 99% of all accounts types by March 2018.