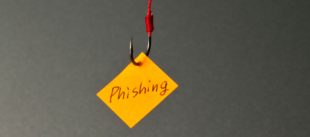 Given the increase in phishing emails, I wanted to provide some information and useful hints and tips about staying safe and secure online.
Phishing emails can steal both your personal and financial details.
Some emails include attachments disguised as genuine documents. Once clicked, the attachments infect your device with malware. Malware allows criminals to, steal your identity, spy on you, or hold you to financial ransom.
To make the HMRC phishing emails look authentic criminals will spoof, or masquerade, as legitimate HMRC domains, most commonly @HMRC.gov.uk.
So, my ten useful hints and tips to stay safe and secure online are:
Change your default passwords to one chosen by you.
When creating a password choose three random words. Numbers and symbols can still be used if needed, however, using three random words is the key to creating a good password.
Keep your password private.
Immediately change your password if you suspect it is compromised.
Always make sure you have antivirus protection running on your computer.
Check your computer has the latest software updates and the most recent version of your internet browser.
You can report a misleading HMRC website, email or phone number to Action Fraud or Google if it appears as an advert in their search results.
Suspicious HMRC text messages can be forwarded to 60599. Text messages will be charged at your network rate.
Suspicious HMRC emails can be forwarded to HMRC's phishing team phishing@hmrc.gsi.gov.uk.
And always go through GOV.UK to get through to HMRC's online services.
For more helpful advice about staying safe online, please visit cyberaware.gov.uk.
You can also visit GOV.UK for more details and guidance.