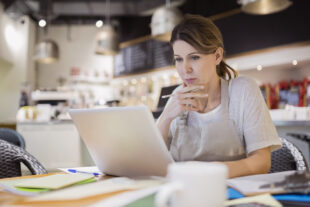 With the 31 January Self Assessment deadline approaching, we've rounded up the most popular questions to help customers complete their return (as seen on the Small Business Forum):
Do I need to fill in a tax return?
Check if you need to fill in a Self Assessment tax return
How do I know how much tax I owe?
When you fill in a tax return online, it automatically works out and displays how much tax and Class 4 National Insurance contributions you owe. It will also allow you to print your calculation.
How do I register to send my return online?
Register for and file your Self Assessment tax return
I've lost my User ID and password, what do I do?
Watch our YouTube tutorial to find out:
When does my 2016/17 return need to be completed?
Your online Self Assessment tax return needs to be in by 31 January 2018, otherwise you will receive a £100 fine.
Bonus question: I literally have no idea what I'm doing! Help!?
Don't worry, if you need any help or assistance filing your Self Assessment, HMRC is running two live Q&As on the Small Business Forum this Friday 12 January between 1pm - 2pm and also 7pm - 8pm.
For more links to Self Assessment help and support (including webinars and YouTube videos) we encourage you to visit GOV.UK.
Alternatively, you can tweet us @HMRCcustomers to get general help – make sure you don't provide personal details!
Please be aware that, from 13 January, HMRC will no longer be accepting credit card payments as new rules mean we can no longer pass on the fee our bank charges for processing a personal credit card payment. There are still plenty of other ways to pay.