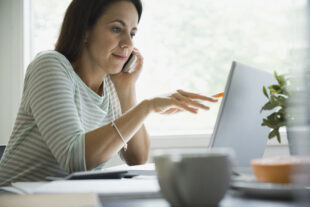 Welcome to my latest update about this week's three Talking Points meetings.
Submission of SA Returns affected by Exclusions
We will:
discuss the 2016 – 17 SA Return online submission issues and subsequent exclusions;
clarify the process for waiving the 31st October deadline and allowing paper returns submissions.
Monday 7 August - midday to 1pm         Book now
Changes to Inheritance Tax
Are you up to date with the recent changes to Inheritance Tax?
This meeting provides an overview of recent changes, including Residence Nil Rate Band and Transferrable Nil Rate Band.
Thursday 10 August - midday to 1pm    Book now
The new Trusts Registration Service
We will look at registering a new trust and how to update registered information for existing trusts.
Thursday 10 August - 2pm to 3pm          Book now
Get involved
You can ask questions, either before the meeting to the email address below or on the day using the onscreen text box.
Talking Points are based on your suggestions and feedback, so why not drop us an email at team.agentengagement@hmrc.gsi.gov.uk.
For help at a time that suits you, we have a selection of recorded Talking Points meeting.
Click on the Tax agent toolkits link to find the help and support you need.