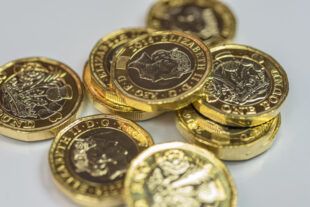 Welcome to my weekly blog about this week's Talking Points meetings, which cover two different subjects.
Capital Allowances and vehicles
Did you know you could claim capital allowances on items that you keep to use in your business? In most cases, you can deduct the full cost of these items from your profits before tax using annual investment allowance.
Due to the popularity of this subject, we are running two meetings, both of which cover:
how to claim tax relief for vehicles including the special rules for cars
how to claim for other items that you keep to use in your business
Thursday 27 July - 11am to midday     Book now
Thursday 27 July - 1pm to 2pm             Book now
Do your clients require Intellectual Property (IP) information?
You can protect IP using trade marks, patents, copyright and design, all of which give ideas value. IP rights protect your design, invention, writing, performance and research.
The IPO Talking Points meeting includes:
a brief overview of the online tools available
the search system to help identify IP
Friday 28 July - 11am to midday           Book now
Get involved
You can ask questions, either before the meeting to the email address below or on the day using the onscreen text box.
Talking Points are based on your suggestions and feedback, so why not drop us an email at team.agentengagement@hmrc.gsi.gov.uk.
You can watch a selection of Talking Points meeting recordings on the GOV.UK webpage, Agent toolkits, digital meetings, webinars, e-learning and videos.
You can also find helpful information on the GOV.UK website about Tax agent toolkits.