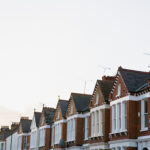 Did you know that HMRC has recently released a new online service for ATED. The service is now open for taxpayers and agents to register to use the service and for taxpayers to appoint their agent online. The ability to submit relief and chargeable returns is also now available.
A meeting has been arranged to provide support for this new service, demonstrating the process from registration, right through to submitting returns. There are two times for you to choose from:
Tuesday 11 April - 11am to midday         Register now for this meeting
Tuesday 11 April -   2pm to 3pm              Register now for this meeting
If you have missed any of our previous Talking Points meetings, you can watch the recordings here.