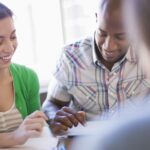 In Agent Update 58 we told you that from May 2017 HMRC will improve the way it uses the real time information you give us to make automatic adjustments to PAYE tax codes as they happen - rather than waiting until the end of the tax year. This will help individuals pay the right amount of tax on their income as they earn it, reducing unexpected tax bills at the end of the year.
Once we make the updates, we will send employees' tax code notifications at the point we know that their circumstances have changed. We'll continue to send a copy direct to the employee and send the notifications to the employer and pension provider as we do now.
For more information, join our Talking Points meetings below:
Wednesday 05 April - 11am to midday     Register now for this meeting
Wednesday 05 April - 2pm to 3pm            Register now for this meeting
Did you know you can sign up to receive email alerts for Agent Update and other information.