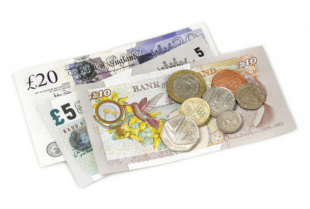 For a different perspective to this week's blog post, we have invited a guest blogger, Scott Shearer from the British Business Bank, to tell you about the Business Finance Guide.
Business Finance Guide
I would like to tell you about the Business Finance Guide, a free online guide for smaller businesses and their advisors. The guide offers a comprehensive and impartial view of finance options. Whether you are a start-up or a growing SME, the guide includes advice and information to help you make the best decisions for your business.
The British Business Bank developed the guide alongside the Institute of Chartered Accountants in England and Wales plus, around 21 business and finance organisations. It has also been endorsed by senior figures from across the finance sector, many of whom have also contributed expert videos to the Business Finance Guide website.
The British Business Bank is 100% Government owned, but independently managed. It supports economic growth by making finance markets work better for smaller businesses in the UK. In the 2016 Autumn Statement, the Chancellor announced plans to provide us with an extra £400m to support venture capital for smaller businesses.
Our research shows that over half of the UK's smaller businesses do not shop around for finance – generally, they only approach one provider. Moreover, around a third will give up looking if they are not offered the finance they are looking for. This means the business can miss potential expansion opportunities – which has a knock-on effect on UK economic growth.
Even if you don't have an immediate need for finance, it is worthwhile exploring your options in advance so you're better informed when the need does arise.
To learn about the different ways you can fund your business, take a look at the Business Finance Guide.
Thank you.
Scott Shearer, ‎Senior Manager, Communications, British Business Bank