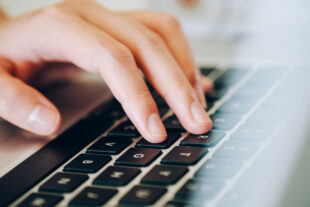 Welcome to my weekly blog about this week's Talking Points meetings, which cover three different subjects.
Due to overwhelming response we are running two more meetings on - Making Tax Digital for Business (MTDfB):
This meeting is for agents who are helping their clients prepare for MTDfB. From 1 April 2019 businesses with taxable turnover above the VAT registration threshold must keep and preserve digital records and provide VAT returns using compatible software. This session describes what you need to do to help your clients prepare for the change and explains how to get involved in the pilot. It will cover digital record keeping, subscribing to the new MTDfB service and submission of VAT returns.
Tu‌esd‌ay 6 M‌ar‌c‌h - 12.30p‌m to 1.30p‌m          Register now
Tu‌esd‌ay 6 M‌ar‌c‌h - 2.30p‌m to 3.30p‌m            Register now
What's New for Employers 2018:
This meeting will give agents an overview of the employer payroll changes from 2018, including; the change to the Income Tax basic personal allowance and the rates of tax for the new tax year, the thresholds for Class 1 National Insurance, expenses and benefits for employees, fuel benefit charge for company cars, van and fuel benefit the new rates for Statutory Payments, National Living and National Minimum Wage rates and other changes that may affect your clients business.
We‌dn‌esd‌ay 7 M‌ar‌c‌h - 9.30a‌m to 10.30a‌m         Register now
We‌dn‌esd‌ay 7 M‌ar‌c‌h - 11.30a‌m to 12.30p‌m         Register now
Understanding cyber hygiene and how it benefits your business:
The changing cyber landscape means businesses need to stay one step ahead. Having good cyber hygiene will go a long way to help to protect your business and that of your clients. In this webinar we will introduce what cyber hygiene is, how it can benefit you and how it helps towards protecting you against the latest emerging cyber threats.
Fri‌d‌ay 9 M‌ar‌c‌h - 1p‌m to 2p‌m           Register now
Get involved
You can ask questions, either before the meeting to the email address below or on the day using the onscreen text box.
Talking Points are based on your suggestions and feedback which can be sent to, team.agentengagement@hmrc.gsi.gov.uk.
For help at a time that suits you we also have a selection of recorded  Talking Points meetings.