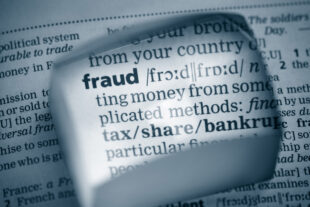 I thought I would share some advice from our Cyber security team about the steps businesses can take to protect themselves.
From the time lost dealing with an attack, to possible reputational damage, the impact can be considerable. The Government's Cyber Aware campaign encourages individuals and small businesses to adopt simple activities that make a big difference including:
always install the latest software and app updates - they contain vital security updates which help protect devices from viruses and hackers
always back-up your most important data - to an external hard drive or a cloud-based storage system. If your business' devices are infected by a virus or accessed by a hacker, your data may be damaged or deleted
provide staff with cyber awareness training - simple measures like incentivising staff to report phishing emails or educating them on 'always downloading software updates' can go a long way. Direct staff to www.cyberaware.gov.uk for the latest advice
report all incidents of fraud and cybercrime to Action Fraud on 0300 123 2040 or online at police.ukactionfraud.police.uk.
You can find more information about cyber security at Cyber Aware.
You can also follow the conversation at www.twitter.com/cyberawaregov.