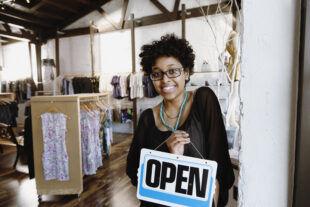 Welcome to my weekly blog about this week's Talking Points meetings, which cover two different subjects.
Automatic enrolment duties for new employers
If your client becomes an employer for the first time, on or after 1 October 2017, they will immediately have legal duties for their staff. Automatic enrolment duties apply from the first day an employee starts working for your client; this is known as their duties start date. We will take you through what these duties are and update you on the latest news from The Pensions Regulator. There will also be plenty of time to answer your automatic enrolment and re-enrolment questions.
Tuesday 26 September - 1pm to 2pm         Book now
Basis Periods - Commencement years, changes to accounting date and overlapping periods
In particular, we look at the different rules that apply to commencement years and the effect on a basis period, when there is a change of accounting date and overlapping periods. We also look at some pointers when dealing with a change from sole trader to partnership and vice versa.
Wednesday 27 September - 11am to midday   Book now
Did you know you can sign up to receive email alerts for Agent Update and other information?
We also have a range of Tax agents toolkits designed to help you, which are free to access and download.
Get involved
You can ask questions, either before the meeting to the email address below or on the day using the onscreen text box.
Talking Points are based on your suggestions and feedback, so drop us an email at team.agentengagement@hmrc.gsi.gov.uk.
For help at a time that suits you, we have a selection of recorded Talking Points meeting.