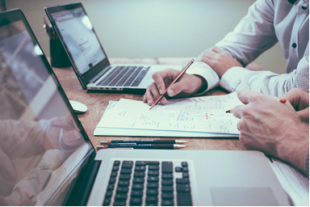 HMRC Payment Strategy and Statutory Residence Test (Split Year Treatment) – Talking Points meetings
Welcome to my latest blog.
This week we have four Talking Points meetings.
HMRC Payment Strategy
these meetings include:
electronic payment methods, a safer and more cost effective way for our customers to make payments to HMRC
online or telephone banking
debit or credit card payments online
Tuesday 11‌ July- midday to 1pm    Book now
Tuesday 11‌ July - 2pm to 3pm          Book now
Statutory Residence Test - Split Year Treatment
These two separate meetings cover different cases:
Cases 1-3: Actual or deemed departure from the UK
Thursday 13 ‌July 1pm to 2pm          Book now
Cases 4-8: Actual or deemed arrival in the UK
Friday 1‌4 July 1pm to 2.30‌pm           Book now
Get involved
You can ask questions, either before the meeting to the email address below or on the day using the onscreen text box.
Talking Points are based on your suggestions and feedback, so why not drop us an email at team.agentengagement@hmrc.gsi.gov.uk.
You can watch a selection of Talking Points recordings on the GOV.UK webpage
Agent toolkits, digital meetings, webinars, e-learning and videos.
You can also find helpful information on the GOV.UK website about Tax agent toolkits.