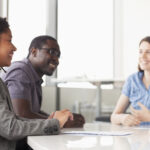 As usual, there have been changes to PAYE tax for the start of the new tax year. I thought you would find it helpful to receive an update of this for you and your clients.
This week we are running a Talking Points meeting to provide an overview of the payroll changes for 2017-18 including Tax bands, National Insurance thresholds and Statutory Payment rates. We are also covering the new Apprenticeship Levy.
There are two meetings on this subject so you can chose the time that best suits you and you won't miss out.
Wednesday 19 April – 11am to midday   Register now for this meeting
Wednesday 19 April – 1pm to 2pm         Register now for this meeting
Read more about the Apprenticeship Levy in Agent Update 58 and why not sign up to receive email reminders of future issues of Agent Update.